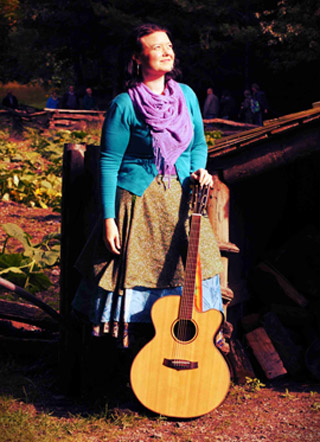 Sinead's songwriting explores folk, country, bluegrass and rock influences telling confessional and observational stories in a clear, honest voice.
Sinead's debut single, "Donegal", and B side "Small Town Summer Sunset", are currently available on iTunes, Amazon MP3 and Spotify. These original songs are in the Irish folk tradition. Sinead's eagerly anticipated follow up EP will be released in 2016. "Trying to be Brave" will combine country, folk and rock influences exploring personal and political aspects of bravery and cowardice.
Audiences have compared Sinead Coll to Eva Cassidy and Mary Black, commenting on her "amazing voice" and "beautiful songs" which are "lovely, lyrically and musically".
Sinead began songwriting in earnest in 2013. After a creative week in which 4 songs were completed in 4 days, the songs have kept coming. Sinead writes lyrics, melodies and guitar, and songs often come to her almost fully formed. She also writes the arrangements for her songs, composing vocal harmonies and parts for violin and cello in her head and at her keyboard.
Sinead performed at the Belfast Nashville Festival 2016, and in summer 2015 appeared at the Stendhal Festival, Sunflowerfest, Maiden City Festival and Culture Night, Belfast. Sinead has appeared with her band at the Society Sessions at the Empire Music Hall, Belfast and the Lagan Sessions at Sunflower Bar in Belfast. Her solo gig with poet Jenny Cleland was the best attended event in Open Source at the 2014 Cathedral Quarter Arts Festival. Sinead was also a finalist in the Ballyshannon Folk Festival showcase competition in 2014. Other solo gigs include Lindores Coffee House, The Errigle Inn, Belfast and supporting The Secret Animals at the Strule Arts Centre, Omagh. In 2013 she drew a crowd at the Bluegrass Festival at the Folk Park in Omagh and she was also a finalist in the 2013 Clonmany Festival Songwriting competition in Donegal. Other appearances include supporting Wookalily at the John Hewitt, Belfast; Chicks With Picks at the Black Box, Belfast and Lavery's, Belfast.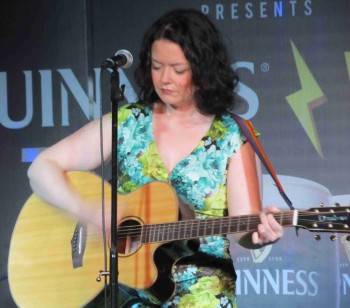 Sinead has been singing since she could speak. Some of her earliest performances were as "singing child" in primary school Christmas plays. She was given a guitar as a reward for passing the "11 plus" and taught herself to play by learning the songs of John Denver, Nanci Griffith and the entire "Woman's Heart" album. As a teenager she progressed through the songs of Mary Chaplin Carpenter, Beth Orton, Jewel, Alanis Morisette and Skunk Anansie, performing at parties and weddings, but mainly in her bedroom! Forming a ballad group with friends, Sinead competed successfully in Scór competitions. She won medals as a solo singer in the West Tyrone Feis in traditional song and song from a musical sections. Sinead was also an alto in school choirs, which she credits with developing her ability to listen, harmonise and breathe.
Originally from Omagh, Sinead is based in Belfast, Northern Ireland. She has travelled extensively, and draws on her experiences in her writing.