How To Have A Creative Retreat
HOW TO HAVE A CREATIVE RETREAT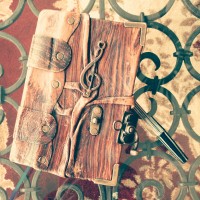 Or… what I did in Donegal.
As some of you will know, I've just had a lovely dreamy creative weekend in Donegal where I finished writing TWO songs, did some really juicy planning for my music career, read, relaxed, walked and thought… and took some cracking photos! Lots have people have said to me, "That sounds amazing" so I thought I'd share with you what I did, so you can try it too!
1. Go away
It's difficult to get the space you need to think, reflect, plan and create if you're at home. Your routines are a distraction: your normal seat at the table, the laundry that needs done… Even if you live alone it's important to go away and get out of the everyday to stimulate your imagination.
I went to my favourite place, Narin in Co. Donegal, a 3 hour drive from where I live. It's a bleak and rugged part of the coast with the beach, the sea and some ancient monuments and ruins, and as it's a bit out of the way, it's pretty quiet. I have been going there by myself for years when I want some inspiration. It's a place that really speaks to my soul.
This time I stayed in a small hotel and it was perfect. I had privacy in my room but comfy common spaces to curl up by the fire on a sofa if I wanted. B&B's are cheaper but sometimes you feel awkward just hanging around someone's house and a hostel doesn't offer privacy. This is the bit that costs money – getting there, staying there and eating there. Work out where you want to go and what you can afford and then go there!
2. Go alone & embrace the silence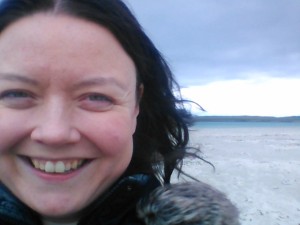 No friends. No family. No partner. This is going to be just you. I've been very busy lately and found it hard to be creative. The very wise Nicole from www.nicolemathieson.com advised me that if I want to create I need space and silence. Those of you who've met me will know I'm a total blether (as we say in Ireland) so if I can hang out with myself for a few days, you can to. Company's nice, but if you're chatting to someone all the time you're not observing the world in the same way, and you're not hearing that inner voice that comes to you with great ideas when it's quiet. Having said that, this is not a monastic retreat – you can talk to people. In fact you'll meet more interesting and random people if you are alone and that can lead to more ideas. You just need to overcome the awkwardness that is your first time sitting alone in a restaurant!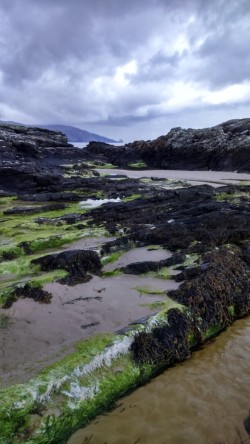 3. Bring your tools
I'm a songwriter so I took my guitar and my notebook and pens. I also have my     phone with its audio record function which is great for capturing ideas. For you it might be a sketchbook and pencils, even your laptop. But I'm a notebook girl. It's hard to beat a notebook with a nice cover and a black Bic biro!
  4. Have some goals you want to accomplish
You might want to get some new ideas, do some sketching, write another chapter or a new poem. This year I've been using the "Create your Shining Biz" Workbook from www.leoniedawson.com which is all about setting goals for your creative business. One of my weekend goals was to envision what I wanted to create and where I wanted my music to go in the coming months. I also wanted to read, walk, spend some time playing guitar, do some yoga and eat a whipped icecream on the beach and just see what ideas came.
  5. Follow where your spirit leads
OK, I had goals but I didn't have a schedule. Forcing yourself to sit at a desk and write 500 words is for home and routine. I tried to ignore the shoulds and follow what I instinctively felt like doing. For example the first morning I felt like I should go for a long walk on the beach since I was at the sea, but instead I felt drawn to Kilclooney dolmen, which dates to 3,500BC. I dodged a heavy downpour, and found inspiration from the mountains and winds that surrounded that ancient space to finish a song I'd been blocked on for a while.
6. Read some good stuff
I brought along "Wild" by Cheryl Strayed and I couldn't have picked a better book to read when spending some time by myself. It's an inspiring, transformational story, and beautifully written. Highly recommended. Plus I listened to music by Judee Sill and Josh Pyke in the car driving around that beautiful landscape. I know some people avoid other artists' work when they are mid project but for me, the beauty of what others have created can be freeing and inspiring.

7. Get outside
I walked, a lot. I walked on the beach at high tide squelching in the soft sand, throwing a ball for a random friendly dog and dodging the waves. I walked winding country roads and across fields to ancient monuments. I didn't listen to music. I just walked and looked and listened and thought. Julia Cameron who wrote "The Artist's Way" says walking "opens us up. It feeds us. Image by image" as we move through landscape, so if you can, get outside and walk. It can be an amazing creative tool.
8. Switch off?
For some people switching off the phone and ignoring the internet completely would be vital. I went half way. As I didn't want to incur roaming charges I disabled data on my phone and sent very few texts (just the "don't worry, I'm still alive" kind). However, I've only just got my first smart phone so learning how to use some of the apps, including social media, was part of what I wanted to achieve over the weekend. I restricted myself to only using the hotel Wi-Fi so I wasn't sitting tweeting at a 5,000 year old monument and this compromise worked well for me. Think about what you want to accomplish and if you need to, get offline.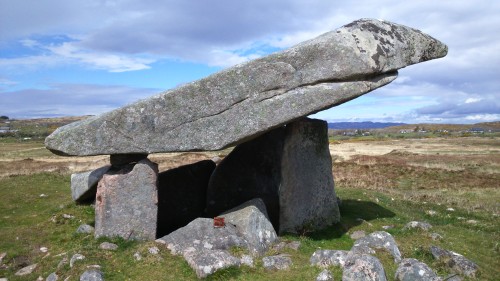 The verdict
Well, I didn't do any yoga (the hotel room was too small to put my mat down). I didn't get to eat ice-cream on the beach as it was too early in the season for the ice cream van. But I did do lots of great planning and dreaming for where I want to go next – the gigs I want to play, the recording I want to do next, and some ideas for how to promote my music. I walked in stunning landscapes and I curled up by a roaring fire with a glass of wine and a book. I took some great photos and figured out Pixlr and Instagram: check out the results here www.instagram.com/sineadcollmusic But best of all I finished writing two songs. They're called "Breathe" and "A song for daughters". I can't wait for my band, and for you to hear them.
Sinead Coll's single "Donegal" is available now on iTunes and Amazon MP3
Follow Sinead on facebook, twitter and instagram @sineadcollmusic