Live on Radio (and other stories)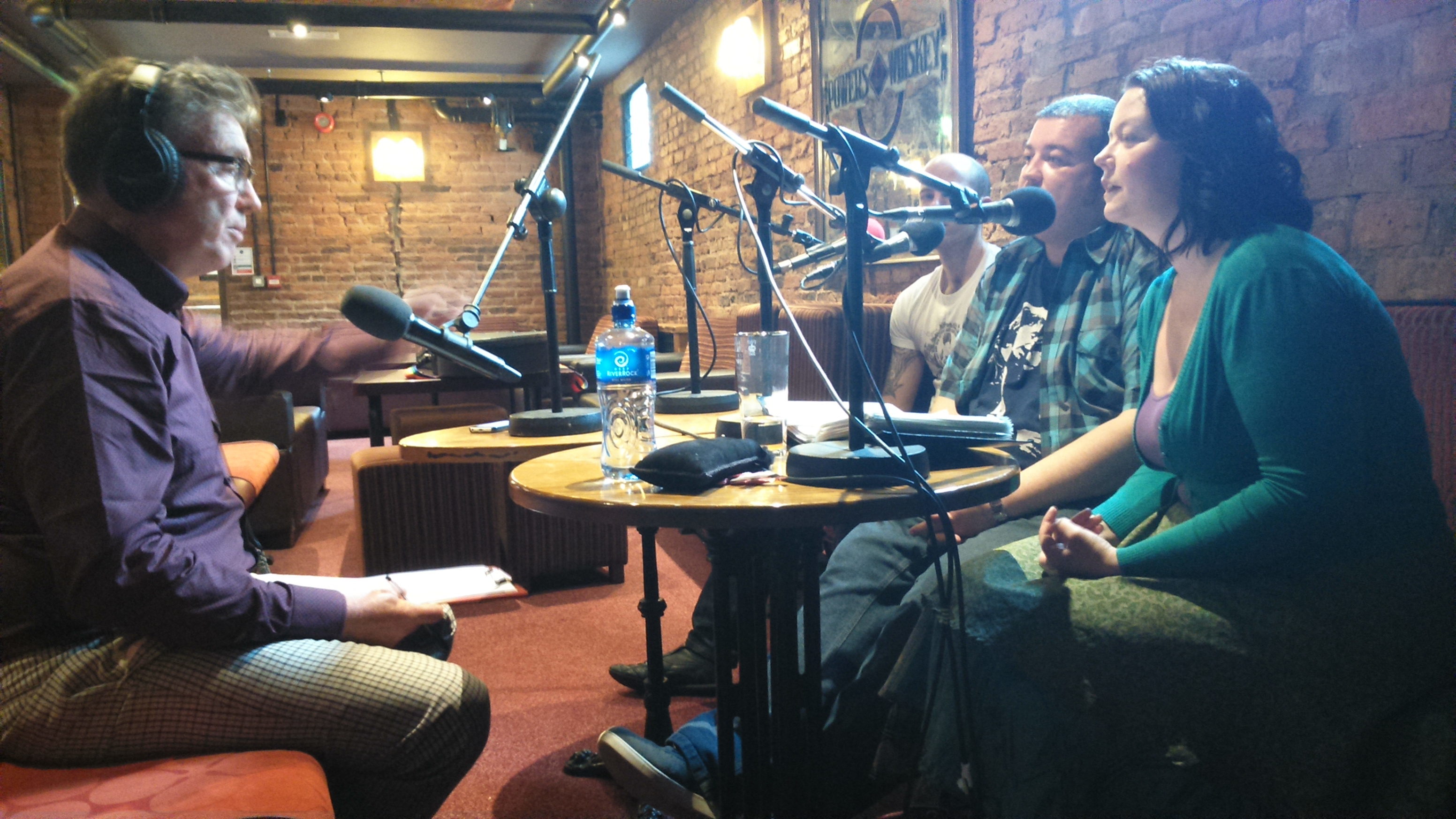 I was in Paris for a wee mini break weekend when a text came through asking me if I would appear on the BBC Radio Ulster Arts Show for a special outside broadcast from Bogan's Bar in Omagh which was to be hosted by Michael Bradley of legendary ulster punk band The Undertones. Needless to say, I texted back "Yes" immediately.
Having had many a night out in Bogan's over the years, it was a different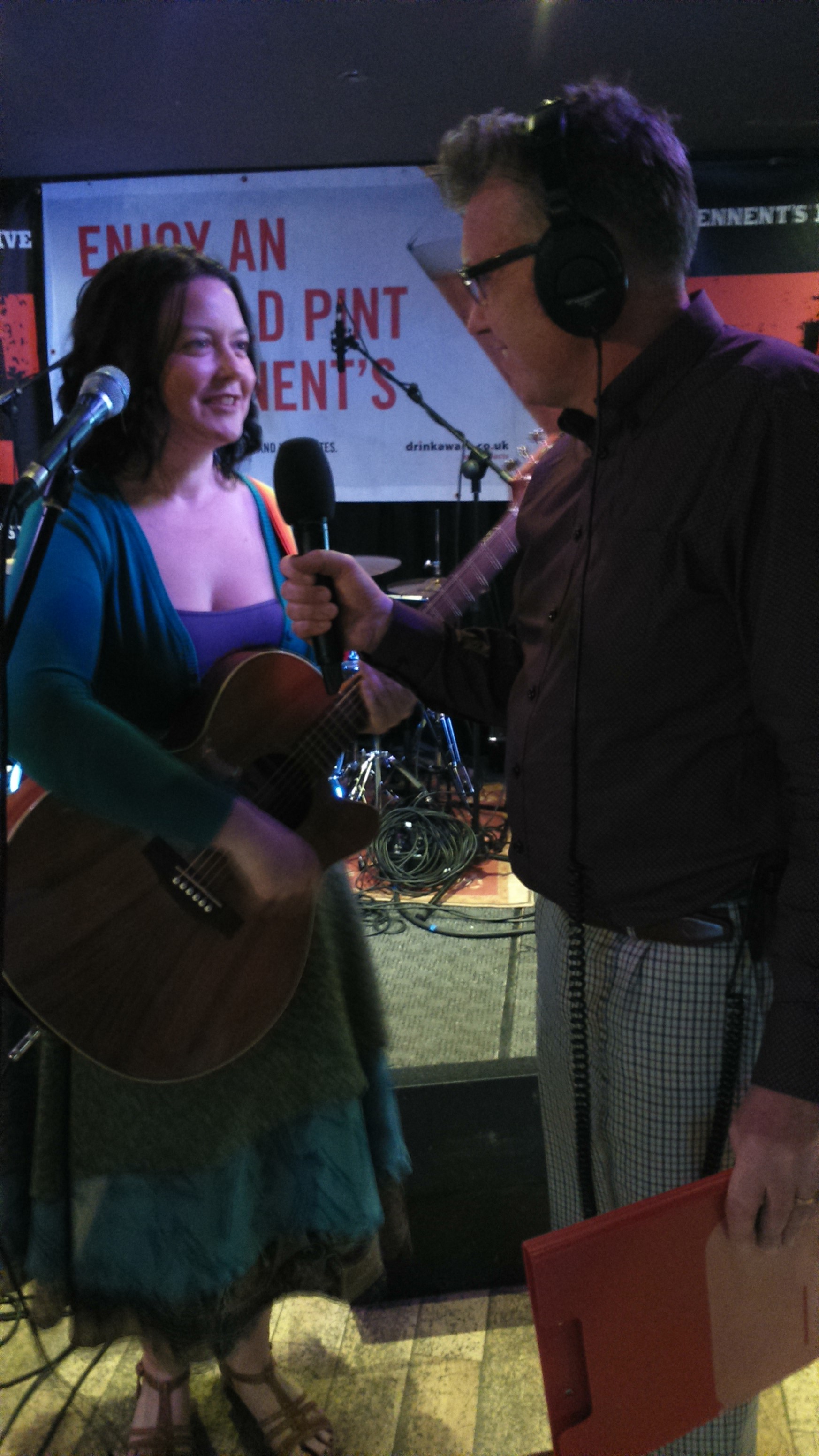 experience walking in at 5.30 in the evening to find it all set up as a recording studio. The whole team were really friendly and put me at ease. Michael and I had a chat and he walked me through the plan for the programme, and I did a sound check for my live performance. This was only my second time doing live radio so it was exciting waiting for the countdown to 6.30 and hearing the intro as the show went live.
I was on at the top of the show and Michael had a short interview with me, asking me about my first guitar which I'd got in Reynold's music shop in Omagh in (gulp) 1990, and only replaced last year! Then I played "My Own Road" live. It was nice seeing the other programme guests (Including Conor Keys from Daly's Comedy Club) enjoying the song. It was easy to forget about all the people listening in their homes and cars and just play for the people in the room, so I wasn't really nervous.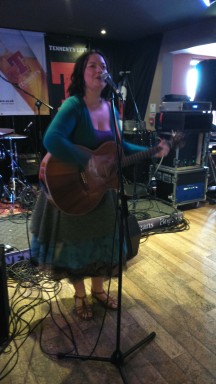 As soon as the song was over I had to hand my guitar to one of the production team and nip over to the sofas for my interview. Being interviewed by Michael was a relaxed and enjoyable experience, as he has a really easy manner and approached it with warmth and humour. I was also grateful for the opportunity to talk about the musical "The Last Five Years" which I'm starring in in September as tickets are now available from www.belvoirplayers.org
Then I could relax and enjoy the other guests' for a while. I was baffled by the magic trick where somehow by reading Michael's mind the magician from Daly's guessed he was thinking of John Lennon. He seemed to figure it out by just looking at his face! Then I was back on air again to play "Donegal" live, and that wound up the show.
The evening wasn't over yet though. After nipping out to meet my Mum and Dad for dinner, I was back in Bogan's to watch the live recording of Ralph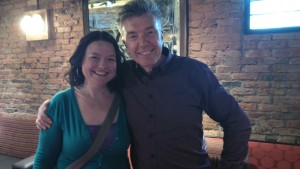 McLean's show from 8 – 10pm. The bar had transformed from a quiet recording studio and was heaving with people. It was fantastic to hear such tremendous local musicians and it struck me what a vibrant music scene my hometown has, which I have maybe taken for granted as normal. There was Artie McGlynn, Gareth McGurgan, Maeve Dunphy, one half of the Lost Brothers, Kathleen Turner… It was a great line up and a great end to what had been an exciting day.
Society Sessions and Lansdowne Sessions
The radio show rounded out a busy week as I'd played at the Society Sessions at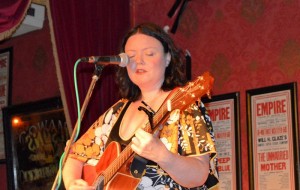 the Empire on Wednesday night and at the Lansdowne Sessions at the Lansdowne Hotel, Belfast on Thursday night. Typically of a summer's evening, the audience was small to begin with and ebbed and flowed as the night wore on. In the Empire, I was playing solo for a change. You could have heard a pin drop as I played Donegal and I changed my set list on the spot to throw in a couple of quieter songs than I would normally play in the Empire as the audience were listening so well. I also did a cover of Judee Sill's "Jesus Was a Crossmaker" which I'd been wanting to play for ages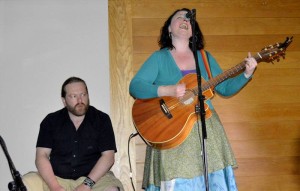 (as I'm a bit obsessed with Sill at the moment) and was delighted when some people in the audience recognised and enjoyed the cover. On Thursday night, Matt joined me on percussion and I threw in a cover of Fairport Convention's "Crazy Man Michael" instead. I've been playing that song at home for at least 20 years!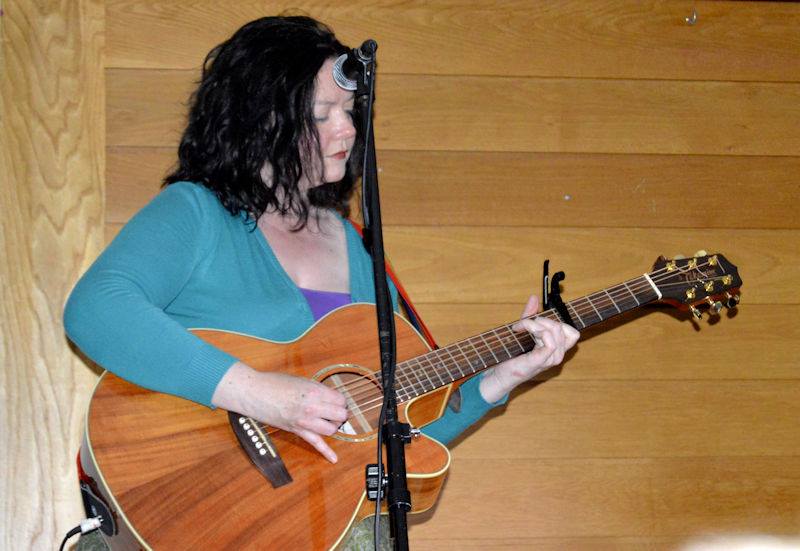 Playing acoustic sessions like these are lovely for two reasons: getting to hear and talk to other musicians (like Luke S, Mere Moths and NJ McClean) and getting to talk to the audience and hear what they thought of the songs.
Recording
In other news, I have finally got started on the "Trying to be Brave" EP in June. I had a day in the studio laying down guide tracks for 3 of the 4 songs we're going to feature. I do this by recording the song with guitar and vocals in one take. These are useful as they create a template for the length and shape of the song on top of which drums, guitar etc. will be layered at a later date. The guide tracks themselves won't form part of the final recording. Another way I'll use the guide track is to listen to it to get ideas for arrangements. I've already written most of the string parts that I use live with the band, but in recording there's the opportunity to layer in more instruments and vocals – I have big plans for a gospel choir on one track! There's a lot more to do before the EP is finished but I'm delighted to have made a start.